Real Advice. Real Knowledge.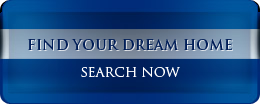 ---
Jo Massey 864-933-4018 Jo.Massey@AgentOwnedRealty.com 864-225-1202
---
The Agent Owned Realty Co 4022 Clemson Blvd Anderson, SC 29621
---
It's that simple. Let's face it, many people think of their REALTOR® as just another salesperson. Then, there is Jo Massey. Jo does not fit the stereotypical real estate agent mold. She offers down to earth, REAL advice. It is the way she has been doing business for over 25 years.
When asked about Jo, her colleagues simply say, "Jo is the epitome of a Professional REALTOR®." Loyal, hard-working, putting her clients first, her intense client loyalty regularly puts her as one of the top REALTORS® in the Anderson area. But you never heard that from Jo. Possessing the highest integrity and ethics in real estate sales, Jo is setting the standard in providing a refreshing, low-key and knowledgeable approach to Real Estate sales. No bells and whistles, just a good old-fashioned work ethic. Jo has the REAL deal, REAL advice, and REAL knowledge of the market to hep you with your Real Estate needs.
If you are in need of a REALTOR® without all the hype, just call Jo and put a REALTOR to work for you!
Use this website to explore all of your real estate questions. Find the perfect home to fits your wants and needs. Here you can find information on selecting the right home, making an offer, finding the right financing, moving, and everything else involved in the home buying process. For home sellers, there is also information about getting your home ready to sell, pricing your home, marketing your property, the inspection processes, and getting a comparative market analysis.

Jo wants to help you with your home buying and selling needs. She encourages you to read over the helpful information on this site, and contact her if you have any questions!